Yesterday Stephen and Nick participated in a Lowe's Build and Grow workshop.  Sally and I perused the Christmas lights and decoration while the guys headed to the lumber area.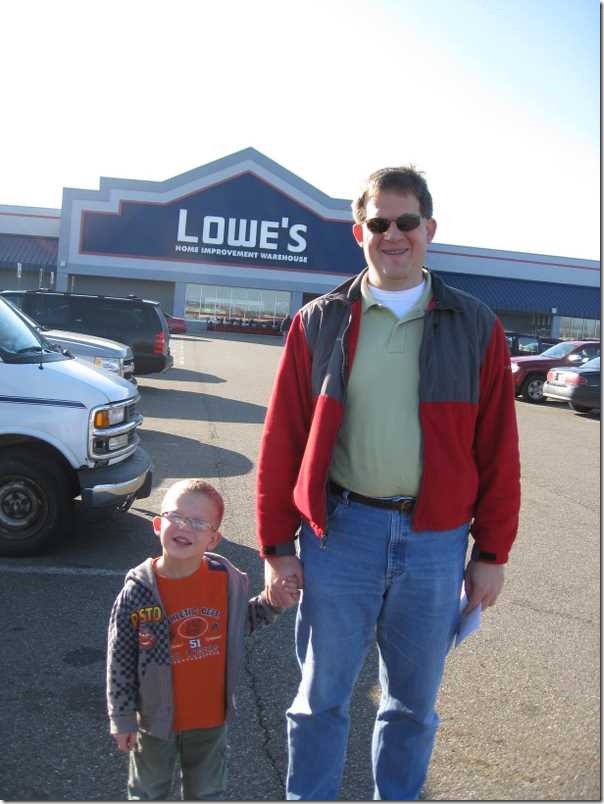 This project was pretty easy since it only had 8 nails.
Sally and I went to check out the production and could tell we were getting closer when we started hearing lots of pounding.  There were a dozen or so kids putting kits together all over the aisle.  I hope that no one actually wanted to buy some wood!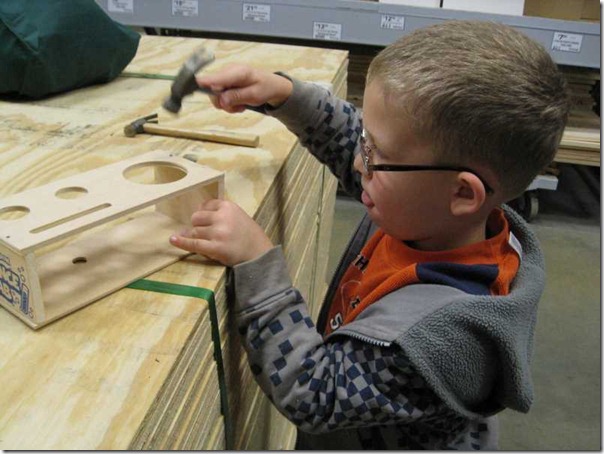 This kit was called "Science Lab" and Nick is excited for his finished product.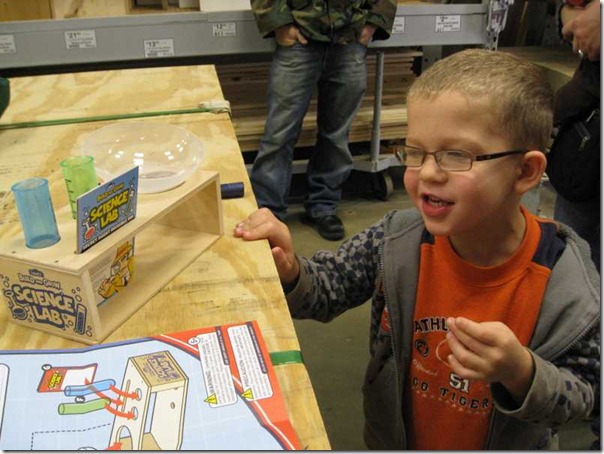 Lowe's offers these projects throughout the year.  They are free!  It's nice for us to have another activity to add to our arsenal for keeping the kids engaged.  I think the suggested age is 5-12.  Sally is a bit young for them.  Nick had lots of practice when Home Depot had some workshops at the Cleveland Museum of Natural History this summer, so we knew he'd do fine at the store event.  Home Depot offers workshops the first Saturday of each month.
Both stores offer aprons to the kids during their first project.  Then, pins or patches are given for each completed project.  It reminded me of a scout vest or sash.
We're looking forward to more building soon!