Today was the practice for tomorrow's Sunday School Easter Program.  After the rehearsal, we enjoyed some activities for the kids.
Here's Nick enjoying a craft and Sally enjoying some daddy time.
After pizza was enjoyed, the kids played a few rounds of Duck, Duck, Bunny.  If you were tagged, you had to hop around the circle back to your seat.  It was fun.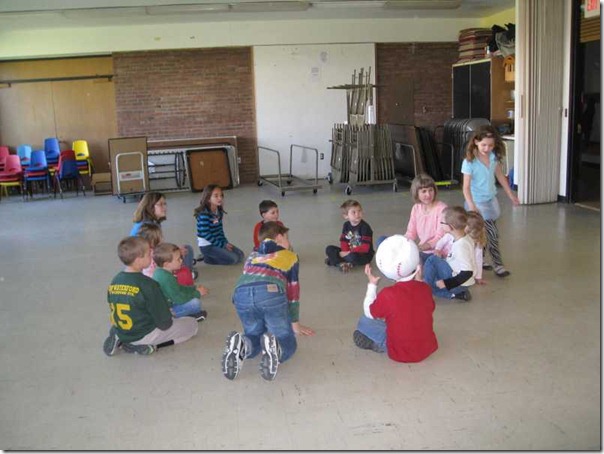 I love mid-air shots!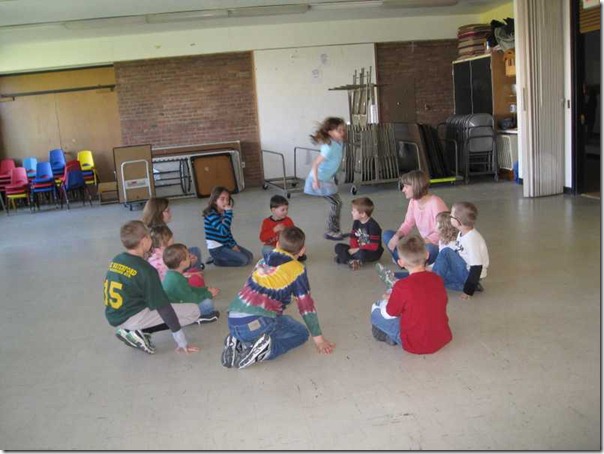 There was also a brief story time.  The kids were definitely getting antsy waiting for the hunt!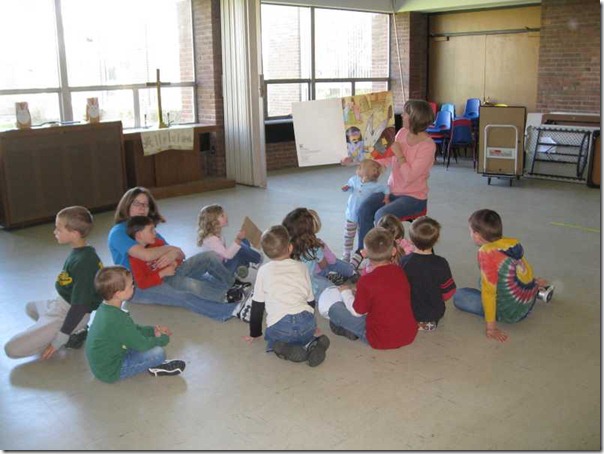 Soon enough, it was time to begin.  We had about 20 kids and each of them could hunt for about 19 eggs.  We had one room just for the 3 and under crowd to make sure they weren't trampled.
It was nice and sunny outside, so many of the eggs could be found in the courtyard.
It was a great day for photos.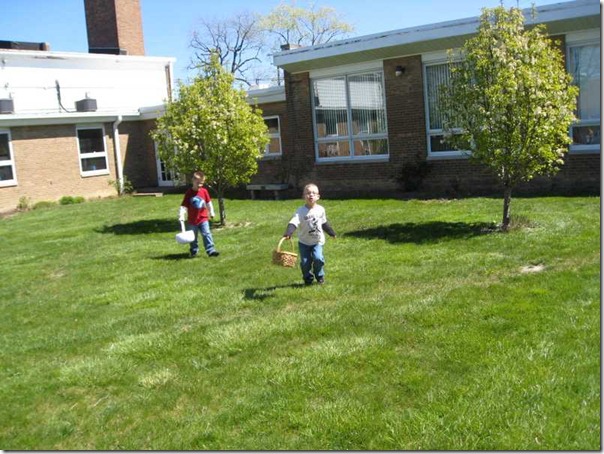 Every once in a while, Nick had to stop and count his eggs.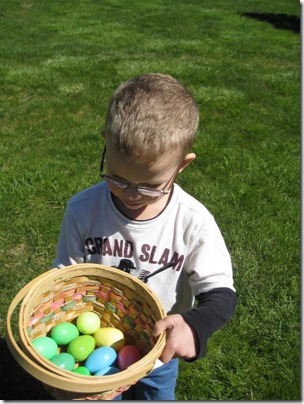 Then, he'd get excited to find more.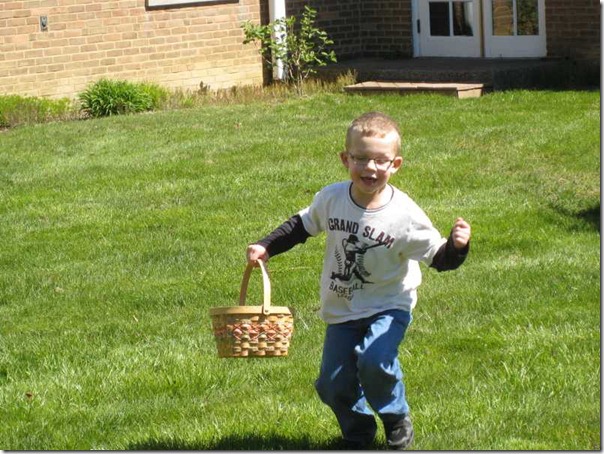 We had lots of happy hunters.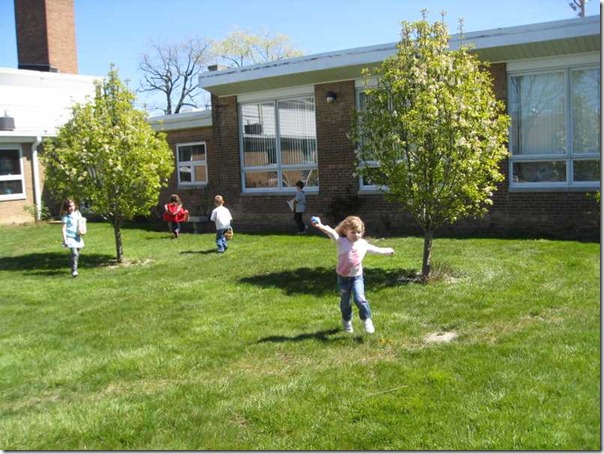 After the hunt, the kids had fun opening the eggs.
It was our first time participating in the church egg hunt.  We'll definitely do it again next year.