For the past couple of weeks, Nick has been taking swim lessons at the JCC.  We've been going "after nap time" on Thursdays.  It works well because Sally can go to Kid Kare and I can focus on Nick.
I used to take Nick swimming when he was just a few months old.  He always liked the water.  During the summer, he enjoys splash parks.  This was his first formal swim lesson.
He's always so excited to get to the pool.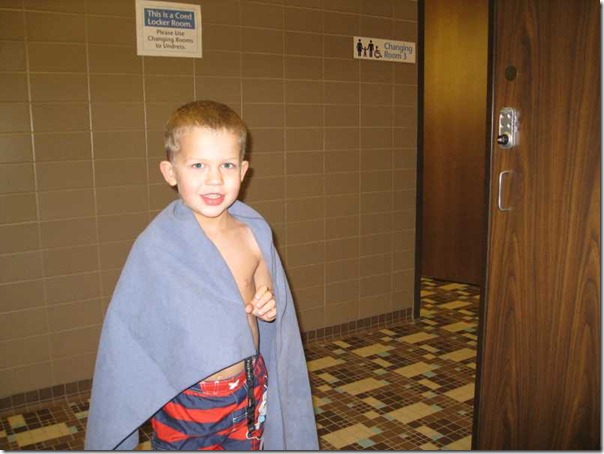 It's his favorite part of Thursday.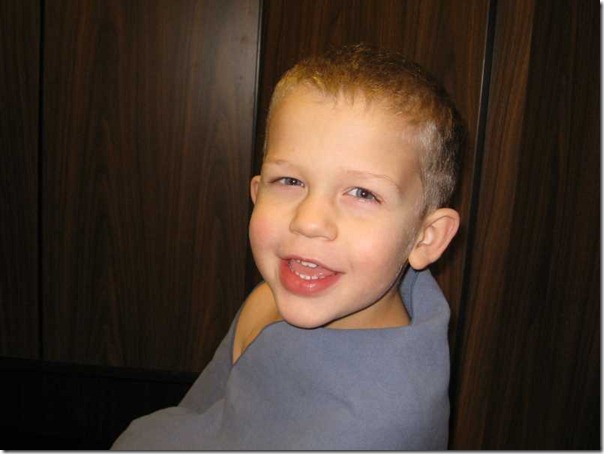 He's in a class with several of his friends from the playroom at the JCC and that makes it nice for him.  There's usually 6 or 7 kids and two instructors.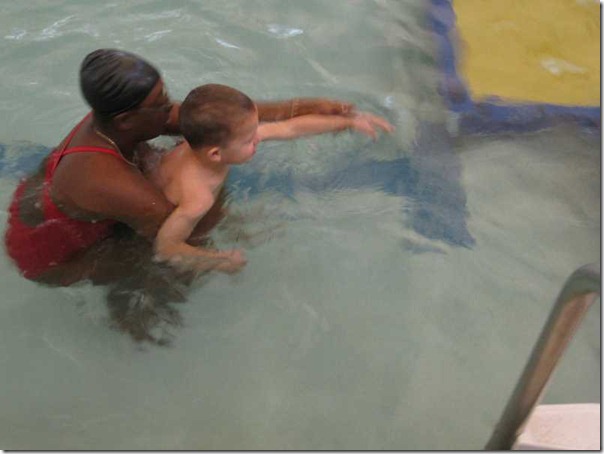 There are some group skills as well as individual attention throughout the 30 minute lesson.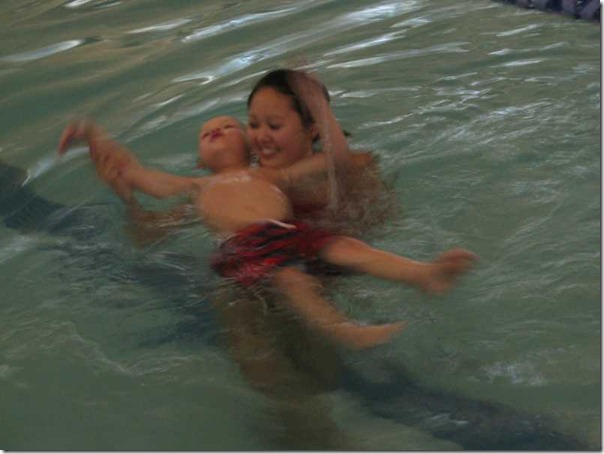 After his shower, he's always hungry for a snack.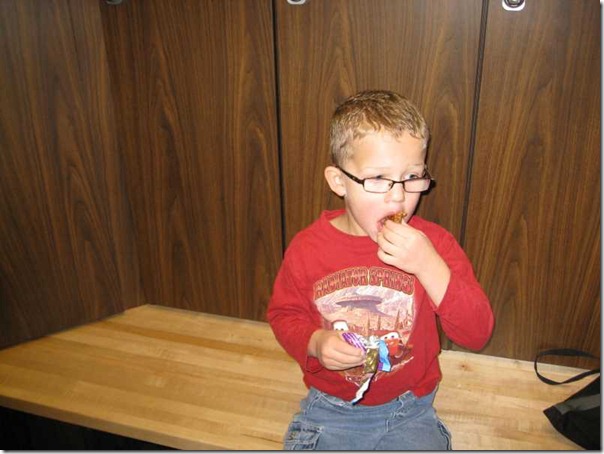 And he loves putting his swim trunks into the spin dryer.  The trunks aren't 100% dry after a cycle in this machine, but most of the moisture is gone and it's much nicer to pack for home.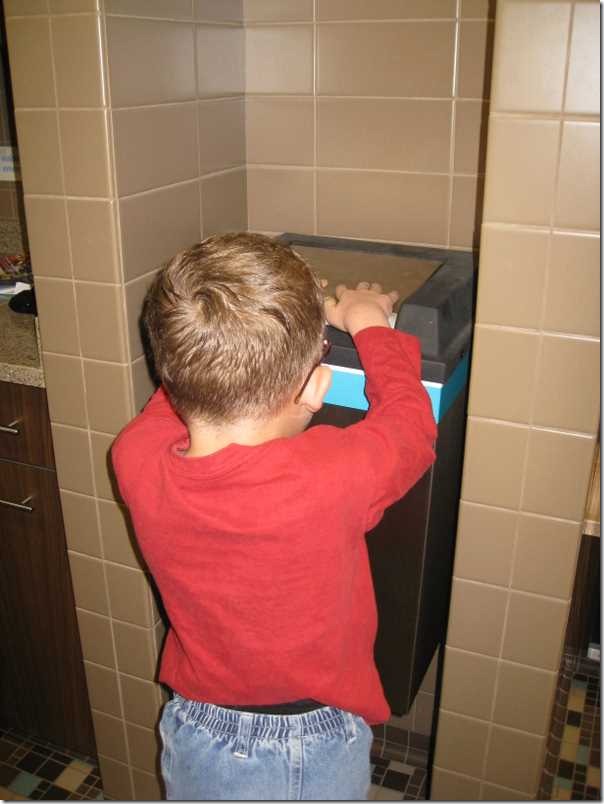 He has one more lesson in this session and then we'll probably sign him up for more since he loves it so much.