Today, I went back to the water aerobics class.  We used some water dumbbells and balls today.  It was fun and made it easier to modify the exercises.  This is one class where I need to work hard to make the workout difficult.  I always stay toward the deeper end and really focus on each exercise.  We do things like cross country ski, jumping jacks, biceps curls, balance, core etc.  We really get to work all of the major muscle groups.  I feel great after an hour in the pool and it's a great Friday workout for my mix.
After a bunch of errands and nap time, Nick wanted to paint.  He likes mixing the colors.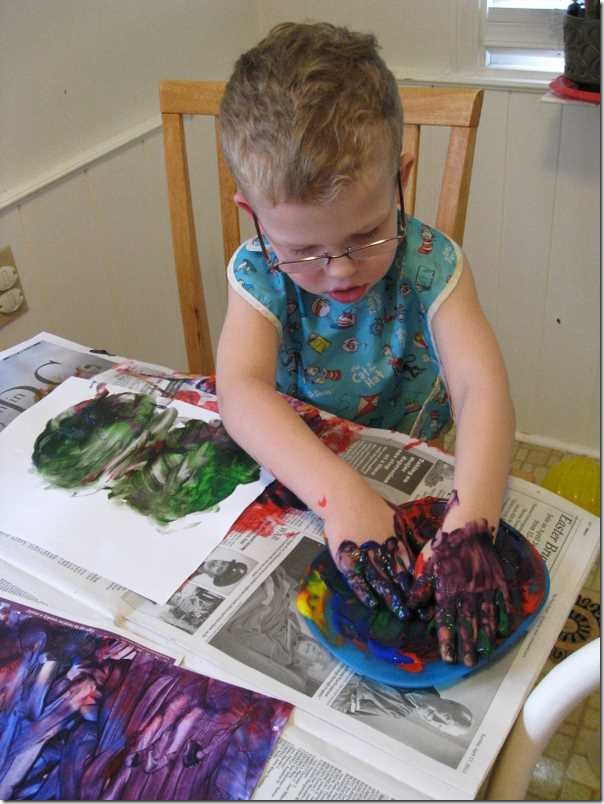 He also really enjoys making a mess.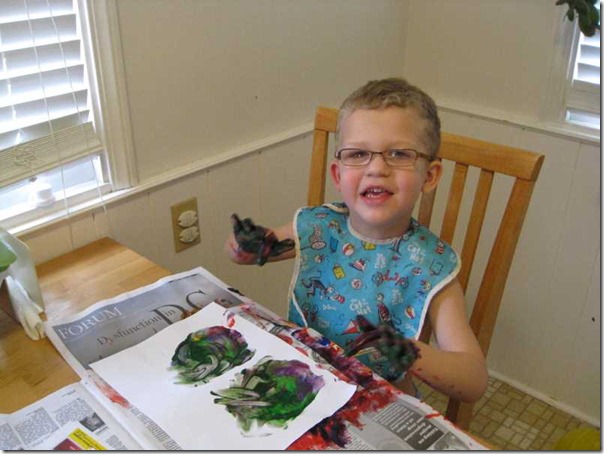 I'm glad the paint is washable and easy to clean up and that Sally was still napping during this project.
Next up: day off tomorrow.