Today, we had a birthday party to go to for a girl who turned 4 today.  The party was at our local park.  So, my activity for the day was walking to and from the party for a total of just over a 1/2 mile plus standing around at the party. Oh, and a few (not many) PT exercises.
Mostly, today was just about friends and family.  Enjoy the day in pictures.
Here's Stephen on the bike with Nick and Sally in the trailer arriving at the park.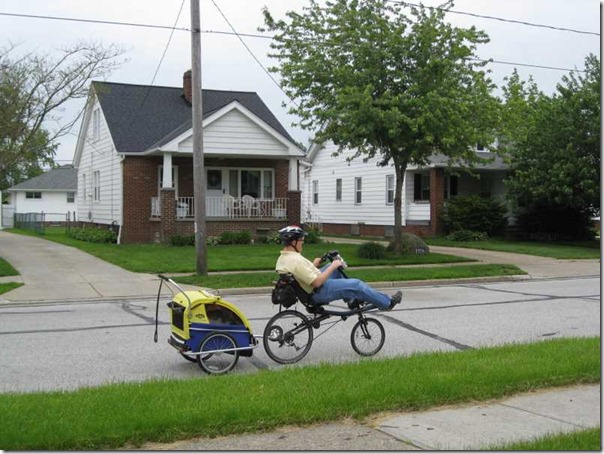 Sally sliding across with help.  Nick laughing down the slide.
Most of the kids at the party.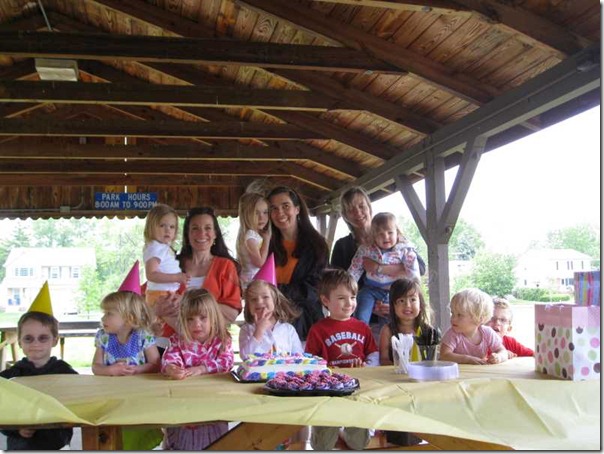 Time to sing!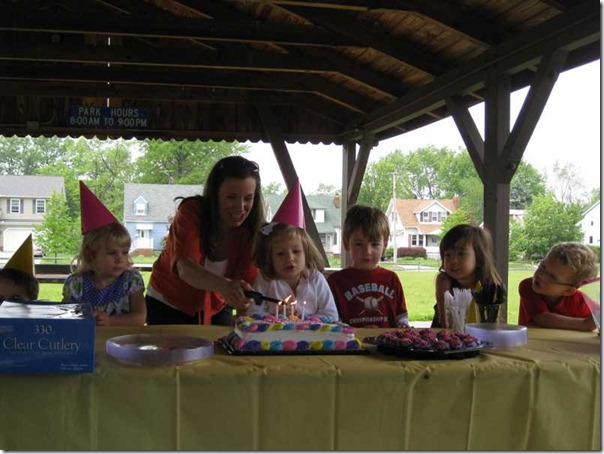 The birthday girl enjoying her favorite pastime.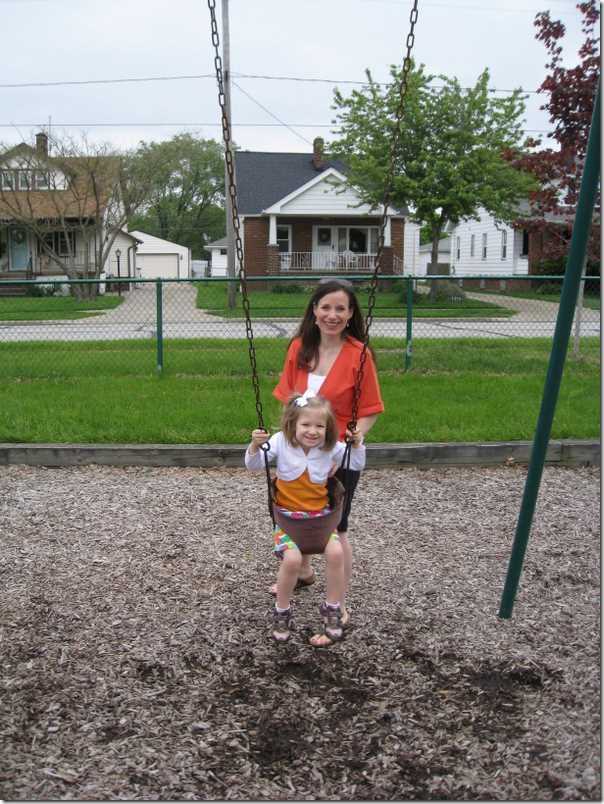 Next up: another party tomorrow and some more PT exercises.