We enjoy eating fresh, local food whenever practical.
For the past couple of years, our family has participated in a local CSA.  CSA stands for community supported agriculture.  Traditionally, it has meant that farmers (or groups of farmers) sell shares of their crop to individuals.  The individuals pay up front and it allows the farmer to purchase seeds, marketing etc. before the season begins.  The consumer assumes some of the risk with weather etc. and receives a share of the crop each week during the season.  This model has morphed into many different programs all.
For summer 2011, my family is participating in two CSAs.  We love eating local foods and it's good for us in many ways.  I plan to write about our our produce and how we use it all season long.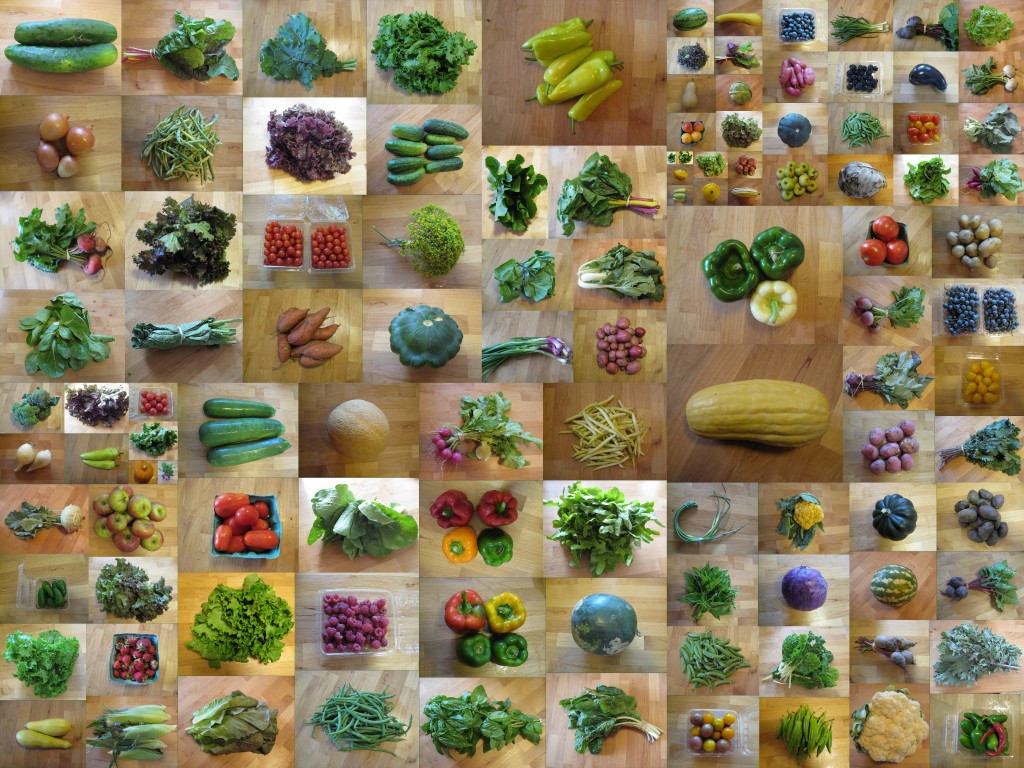 Geauga Family Farms is one of our CSAs.  You can read how they describe it here. We participated in this CSA last year.  This is a group of Geauga county farmers that combine efforts to provide us with mostly organic, seasonal produce for 20 weeks from June – Oct.  This year, we will be picking up on Tuesdays at Whole Foods on Chagrin Blvd.  We are looking forward to the start of the season.  The photo above shows the variety of items that we enjoyed in 2010.
Fresh Fork Market is our other CSA.  This one is set up quite differently from the GFF one.  Trevor Clatterbuck runs the program.  He partners with many farms and local producers to provide a variety of local produce and other products.  We participated in this CSA for the winter and really enjoyed the variety of items (including meat, cheese, grains, etc.)  We'll be picking this bounty up at Beachwood High School on Thursdays this summer.  We'll have a pick up for 22 weeks beginning this Thursday.