My day started out with a Local Flora class at the Cleveland Museum of Natural History.  We had a brief classroom session and then headed on a field trip to take a look at live plants and trees.  We talked and walked around for a couple of hours.  It was a great learning experience and we didn't get wet.
After the class, I headed to the Cleveland Marathon, 1/2 Marathon and 10K race expo.  My 2 sisters and mom are running along with a bunch of other people that I know.
I met my family at the expo. My mom and dad and all four siblings don't get together very often.  My youngest sister lives out of town and my brother is moving this week for a coop job.  We took the opportunity for a few photos.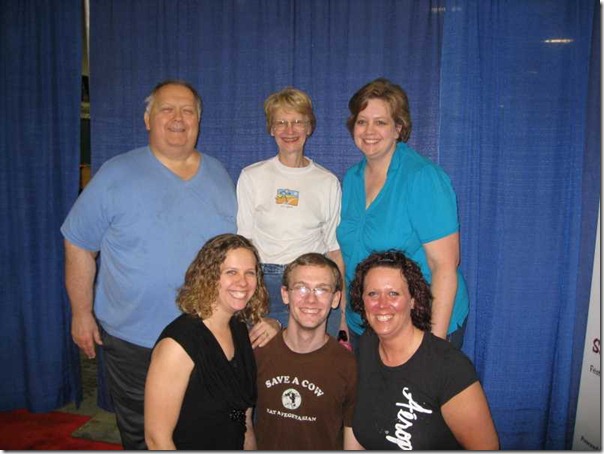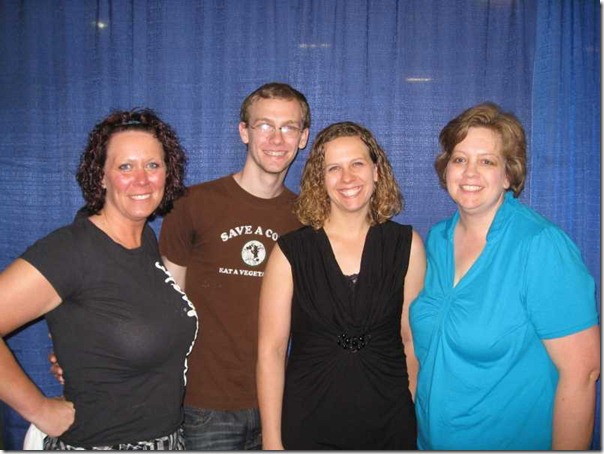 Erin traveled into town with my sister.  I've met her before a few times and I am staying with her when I go to Fit Bloggin' next week.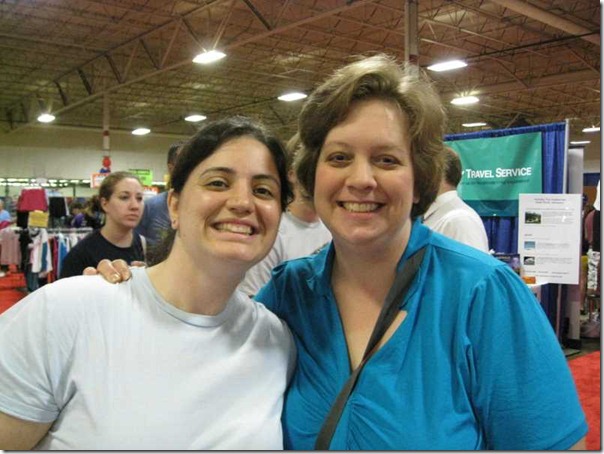 My family and friends are all doing the 1/2 marathon (13.1 miles).  I think that the weather will be less than ideal with rain predicted most of the race.  Erin and I are spectating and I'm leaving the house really early to take a train downtown and arrive around 6am.  The race starts at 7am.  I hope everyone has a GREAT run.