Today, we had another birthday party to attend.  We decided to ride our bikes.  Nick and Sally rode in the trailer that Stephen towed and I rode my single.  Our friends with the birthday girl live just over 2 miles away.  We had a great time at the party.  There were lawn games and birthday hats.
And of course, the birthday girl! (who was not at all interested in the cupcake!)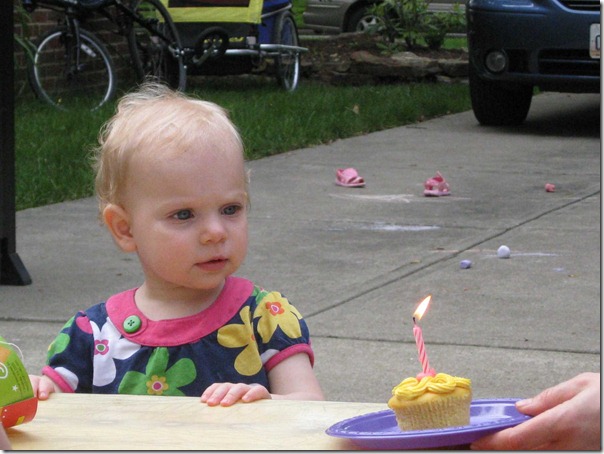 We left to ride home.  Even though it was starting to sprinkle, we detoured to Rite Aid to buy milk.  It's a good thing that the trailer has a cargo area.  We dodged a bit of lightening on the way home, but the downpour came after we were all settled inside.  My computer on the bike needs a new battery, but I estimate that we rode a little less than 6 miles.  The knee feels worked, but good.
Next up:  no concrete plans for tomorrow.