Today, I am thankful for many things.   As we head to dinner with my family at Uncle Marty's house, we will also celebrate the 65th wedding anniversary of my grandparents.  They were married on Thanksgiving morning.
Here's a photo of them with Stephen and I taken at our wedding September 16, 2006.
I'm so happy to share this day with them and many other family members.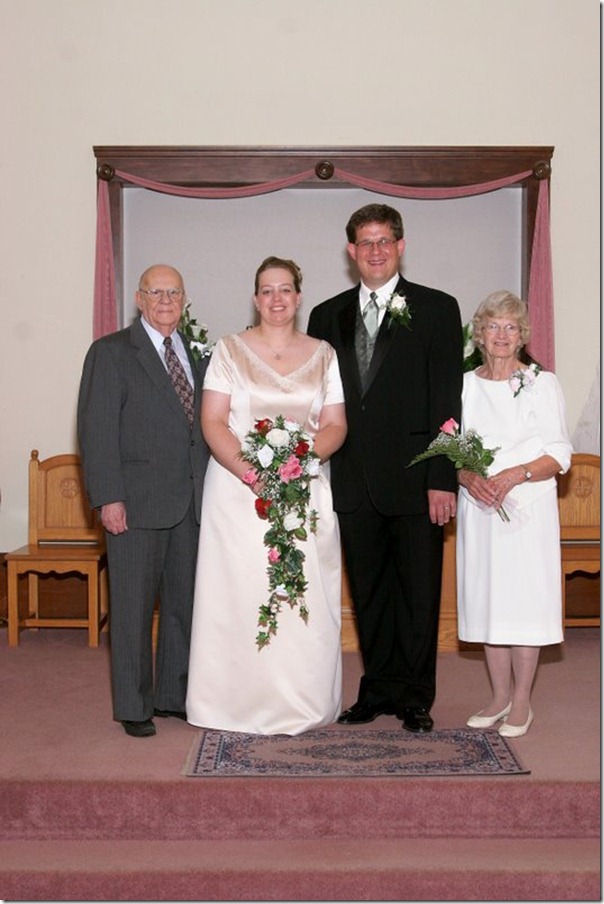 Happy Thanksgiving!