On Thursday, we headed back to the Cleveland Botanical Gardens with more friends.  This first photo is the grand tree in the lobby.  It's super tall.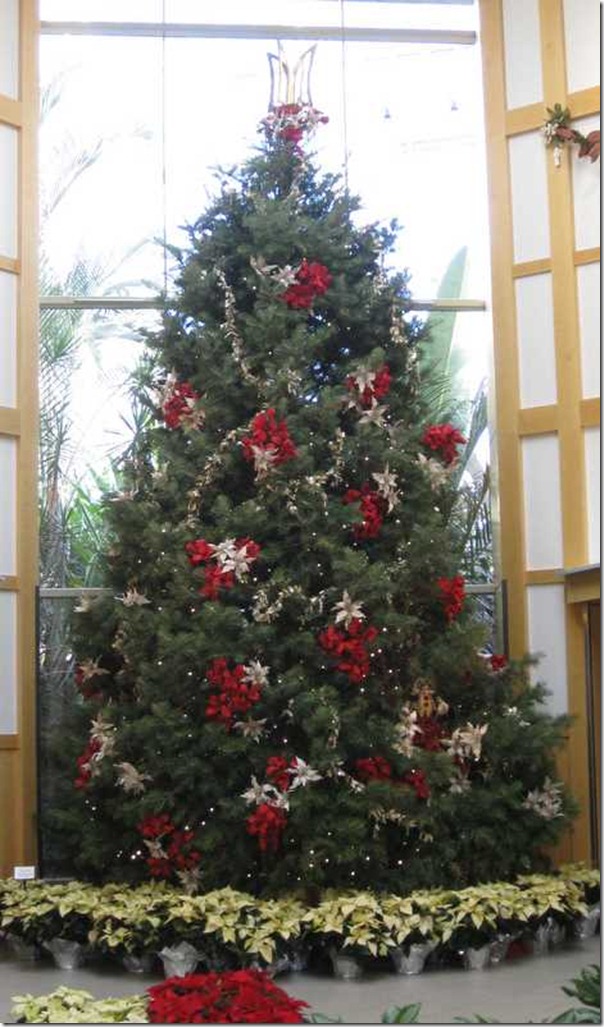 Clark Hall has an entire display of trees that are sponsored by the affiliate garden clubs.  This year all of the trees are themed based on children's books.  The snowman tree is my favorite.  I don't quite understand a Hanukkah tree!?  There was story time at 11AM in the library.  One of the books was about red mittens.  It ended with a craft to make a pair of red mittens out of paper, yarn and cotton balls.
We took a look at more gingerbread houses and collected some more ideas for making our own.
We played in the spice shop.
Sally and the little boy really enjoyed the carpet where story time was held.  Throughout the building, there were tons of beautiful poinsettias.  I may make a stamp out of this photo.  A couple of years ago, I bought some photo stamp kits on clearance.  I paid less than the value of the stamps at that time.  It turns out they are good for the current first class postage.  This year, we'll be printing our own photos for stamps instead of buying the current holiday stamp at the post office.  It's nice to have something that is appreciating in value.
It looks like we have one or two more trips to the WinterShow before it ends at the end of the month.