The kids and Stephen went up to St. Noel's today to pick up week 5 of our Geauga Family Farms CSA.  Next week is the last pickup for the winter share.  Today's pickup was particularly great.
Here's a group shot of what we received: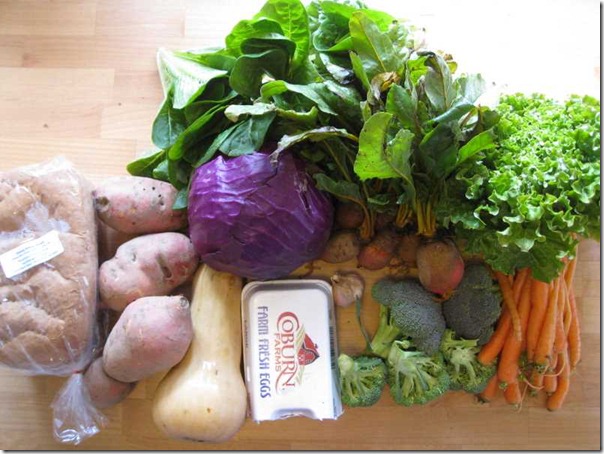 Let's take a closer look:
Butternut squash, sweet potatoes
Eggs (Yeah!), garlic
Broccoli, carrots
Red cabbage, beets
Two kinds of lettuce
Wheat bread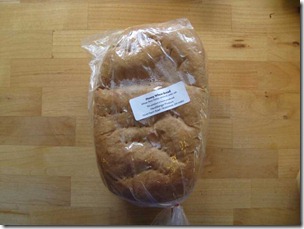 We have quite a few squash right now.  I will be baking most of them tomorrow and making squash puree for the freezer.  We also have quite a few sweet potatoes.  The kids really like the baked sweet potato slices, so we'll be making them again soon.
Eggs we use in everyday cooking and they are always welcome.  We have quite a bit of garlic frozen, but this is our only fresh piece.  I'll be putting it in chili this week.
The broccoli and carrots both went into Shepherd's pie tonight.  It was delicious.  I used local butter, potatoes, ground beef, broccoli, cauliflower and carrots.
I don't have any immediate plans for the cabbage, but something will come to me soon.  The beets will be combined with some others in the fridge for Harvard beets.
We had some of the lettuce in salad today and will probably use the rest in a day or two.  The wheat bread is almost 1/2 gone.  It made nice peanut butter and apple butter toast for snacks today.
I'll be sad to see this CSA end next week.