Today, our local Michael's store was having a craft from 11AM-1PM.  Some friends invited us to go with them.  We left the JCC just before 11AM and headed to the store.  We had plans to have lunch at Giant Eagle afterwards, so we parked by the grocery store.
Nick and Sally waited for our friends to park and then we headed down to the craft store.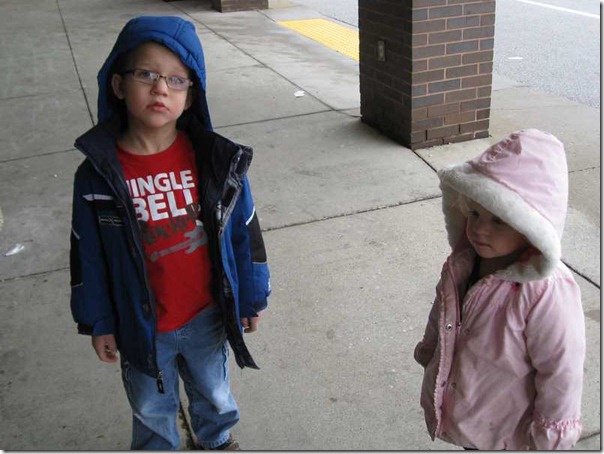 My friend asked about the craft and at first, it didn't seem like they were expecting anyone.  The lady was setting it up for us.  That involved her opening some modeling clay.  The kids waited patiently.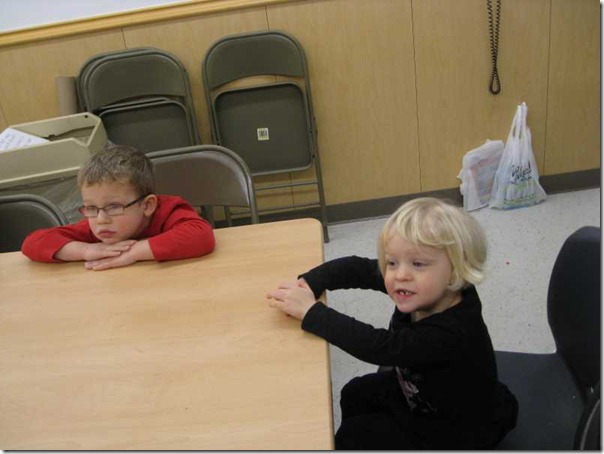 The "craft" turned out to be playing with the clay.  All of our kids love clay or playdough of any type, so it was ok with us.  The only issue was that there wasn't really and "end".  Usually when you have a craft, you make something and then you are finished.
The clay had some stamps on the lids so they could imprint faces, stars and other things.
They also made planets and snowmen.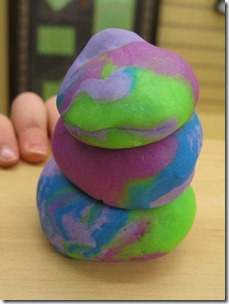 Then, it was time for lunch.  We headed to Giant Eagle and had cheese, ham, bread and clementines for lunch.  It was a fun outing and all of the kids had a good time.