After our trip to the Farmers' Market and hiking on Saturday, we picked up lunch and visited with my parents.  Once lunch was over, we headed over to my grandma's house.  Nick and Sally were very excited to see Angel (the dog).  Grandma spent a few weeks in Florida and this was our first visit since her return.
It was a beautiful day, so we played outside.
The balls needed air, Stephen was happy to help.  It's so fun that Nick and Sally really know their Great-Grandma.
It's also fun that she's willing and able to toss a ball with them and play.
There were smiles all around.
Uncle Frank stopped by too.  Here's a great photo of Nick and Sally with him.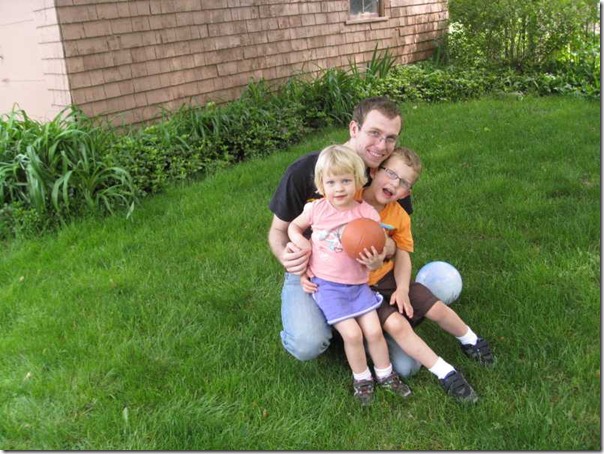 I also snapped this shot of my brother with Grandma.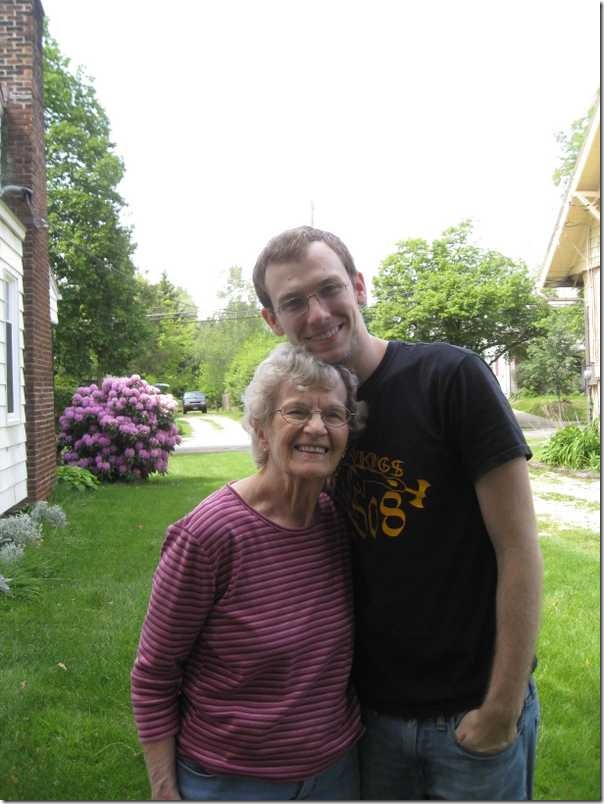 It was such a great visit!