On Friday, I took an early flight to Baltimore.  I was excited to spend some time with my sister and Erin (AKA the Bride to Be).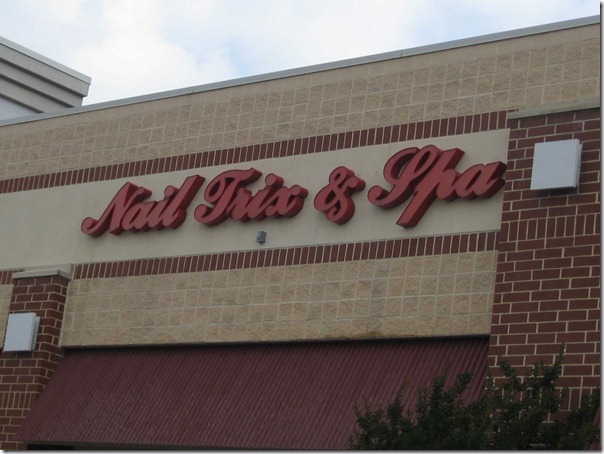 My sister Holly was one of the attendants for the wedding. Here's a great photo of her with the Bride to Be.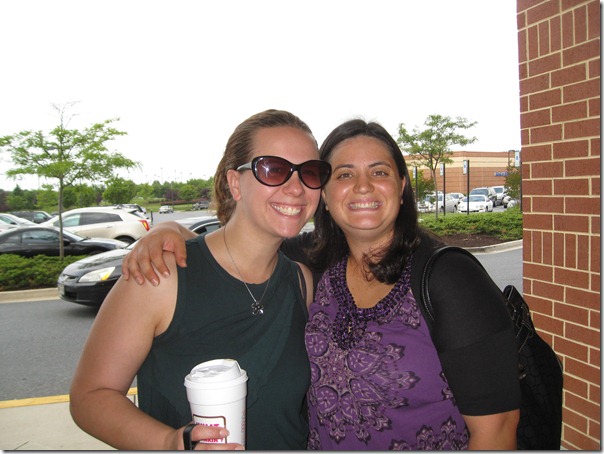 I think every bride should be pampered a bit before the big day.  I also think that other attendants and friends should make sure the bride isn't lonely.
There was a little excitement in the air!
Holly decided on colors.  I'm just relaxing in the massage chair.
We all got "Gelish" manicures after our standard pedicures.  With Gelish, the color is in a opaque white bottle, so our color choices were painted on these sticks.  I had Holly pick out my color – High Voltage.  It's a glittery reddish pinkish color.  I really like the gel nails since they don't chip and look really good until your nails start to grow out.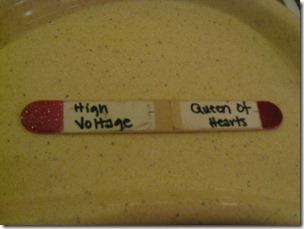 I don't get my nails done very often.  This was sure a fun treat!
We had a great time at the salon and finished our time with Erin with a lunch at COSI.  It was delicious.  We said our goodbyes to the bride and set out to tackle our to do list.