On Sunday, Nick went to a birthday party.  It was the first one where a friend picked him up and he attended without a parent.  It sounds like he had a great time.  After Sally woke up from her nap, I told her that we needed to water the plant and we could water her too.
She loved the idea of the sprinkler, but she wasn't sure about it at first.  She's usually a bit apprehensive the first few minutes.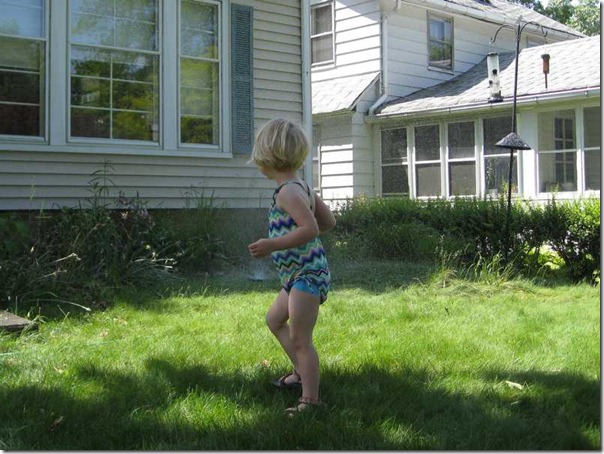 Soon she was running and laughing and even getting a little wet.
When we moved the sprinkler over, she really liked splashing on the concrete.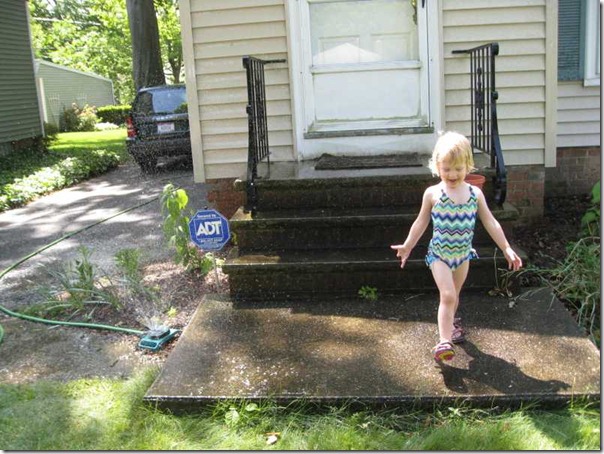 After 20 minutes or so, she was done and happy!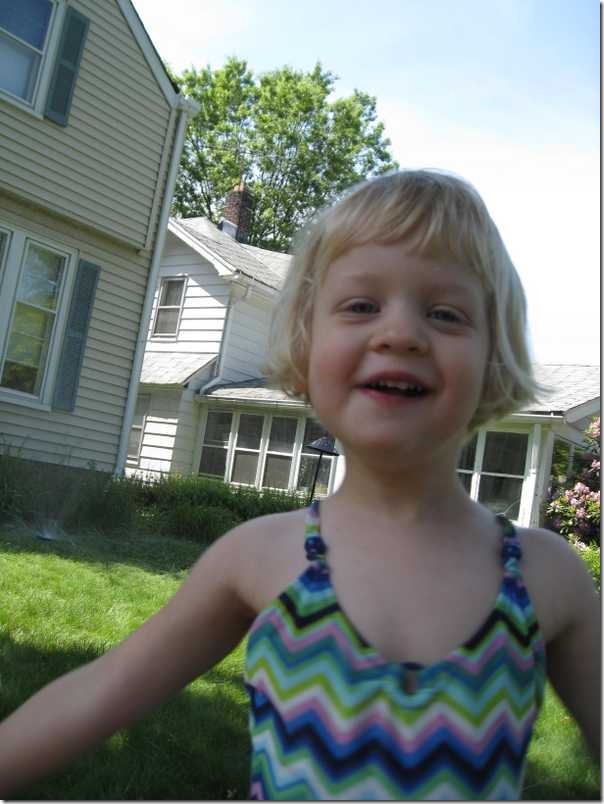 The temperature has been very sprinkler friendly this week.  I suspect it will get even more use this weekend.