On Saturday, after we went to the Horsefest, we headed to Roxboro Elementary School for their Arts Fest.  Our friend Shayna invited us since she was going to have a booth.  We used our Google directions and ended up parking at the middle school and walking over.  It wasn't crowded in that lot, so our parking situation was nice.  Unfortunately, it meant we approached the festivities from an awkward direction.  At first it was a little overwhelming, but as we approached, we noticed Shayna's booth.  Nick was inquisitive about the glass products as soon as we arrived.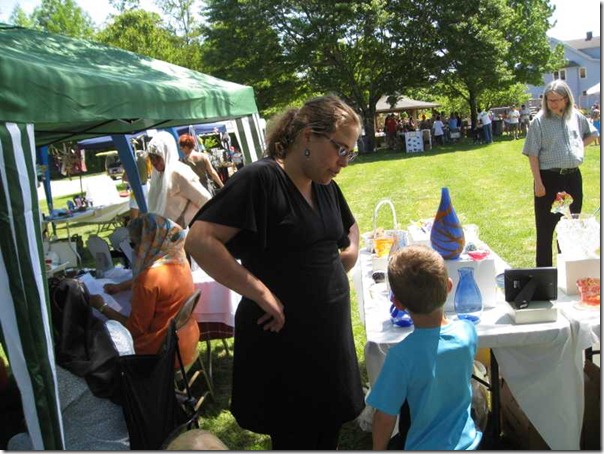 Many of these pieces were done by Shayna.  She also had a few things on display from others who share the Superior Glass Studio.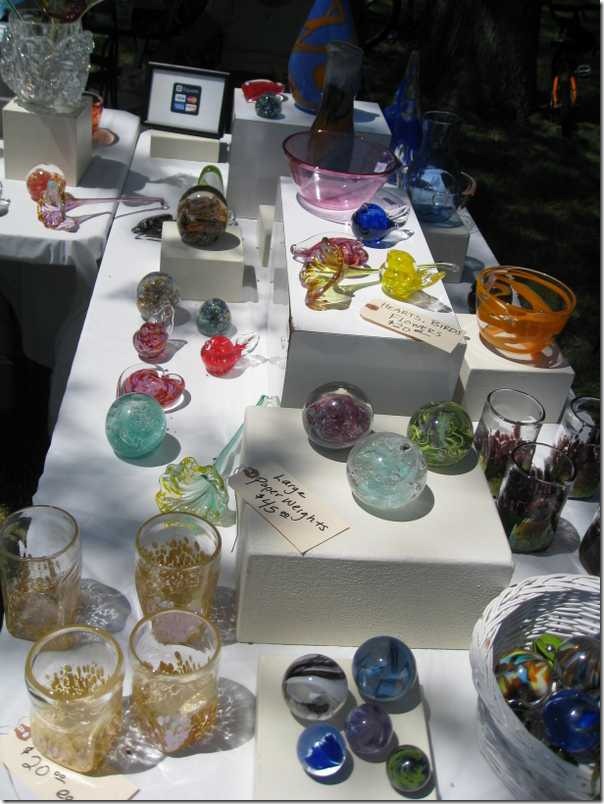 Shayna showed us were restrooms were and pointed us in the direction of tickets.  Basically, you buy a $2 button for each child to enable them access to the crafts.  Then, you buy tickets to purchase things like food, drink and Rocket Car rides.
I spent $22 on tickets and buttons.  We each had a slice of pizza, shared some fruit, had a beverage, and a Rocket Car ride.
I can't tell if Sally is happy or worried.  Then, we headed to the craft tables.  They each made a paper whale.  I wanted to take them to more crafts after that, but they wanted to play on the playground.
The only problem with the playground was the heat.  It was all in the sun and much too hot.  Soon after that, the Cavalier's Scream Team was on.  They were loud, rowdy and full of moves.  It was fun to watch them, but Nick and Sally didn't want to dance.
We checked out the Lego table.  It was hard for Nick and Sally not to touch.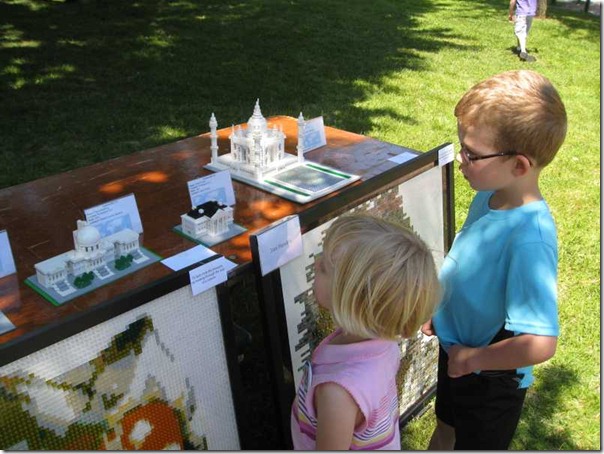 By now, everyone was exhausted and we headed back to the glass booth to say farewell to Shayna.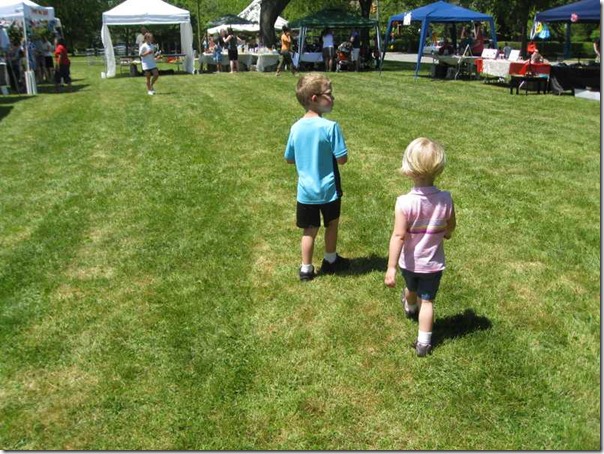 It looked like she was able to sell a few pieces.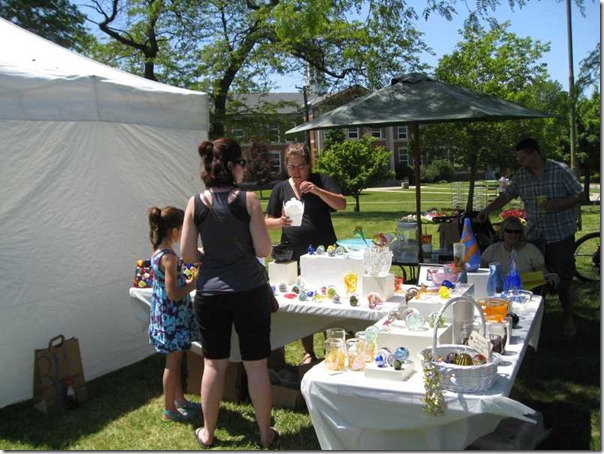 For a PTA fundraiser type of event, this was extremely well done.  I'm not sure if we would go back again, since it occurs on such a busy weekend.  There is so much to do in Cleveland!