Sally turned two yesterday.  We started the day at the JCC where she played in the playroom (also known as Kid Kare).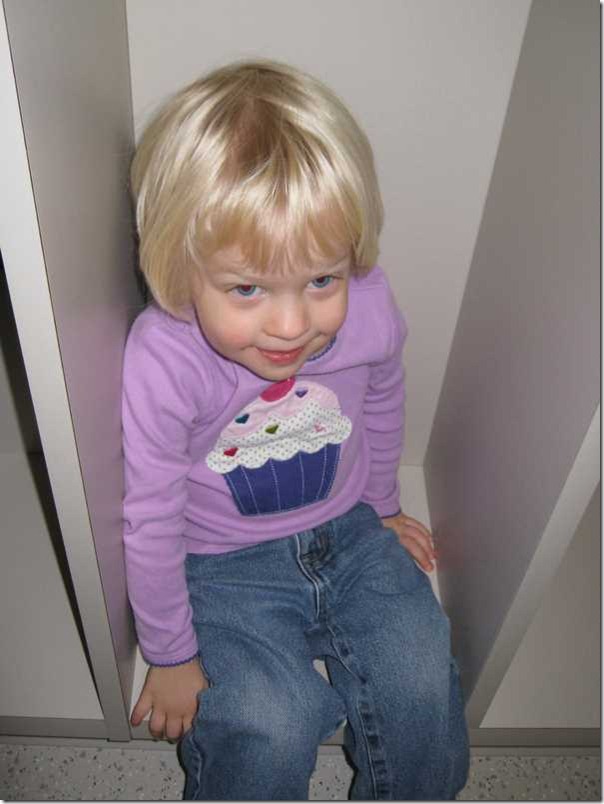 She liked that it snowed.  She was willing to wear her gloves just because she wanted to pick it up.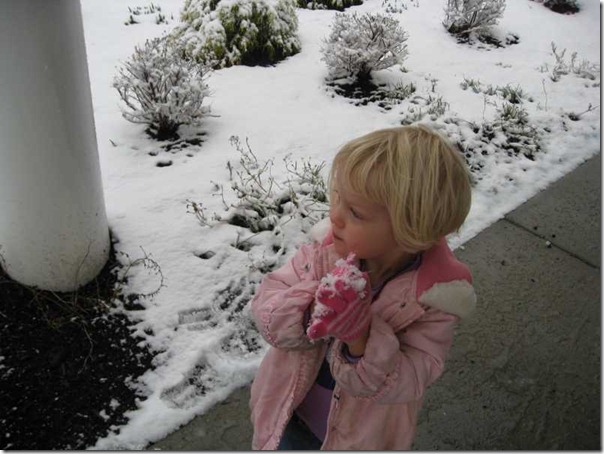 She's at the age where it is fun to take off your shoes and socks in the car.  She removed them on five separate occasions yesterday.  We visited the library for story time.  The group sang Happy Birthday to her.
She played in the fire truck and grabbed a book to check out.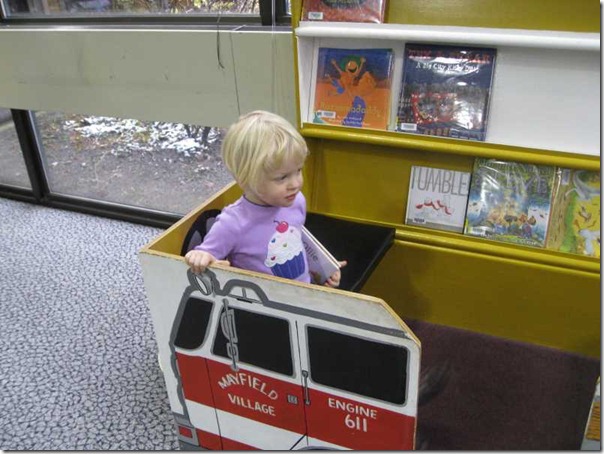 My husband, Nick, Sally and I went out for ice cream at Mitchell's to further celebrate the day.  There are two candles lit, but you can't tell in the photo.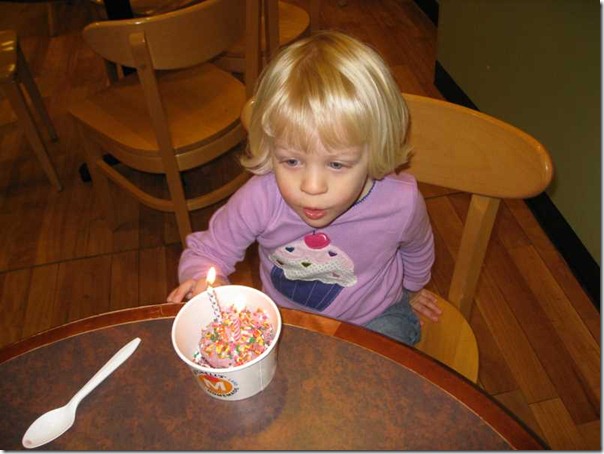 Nick got her a stuffed elephant.  She immediately fell in love with it.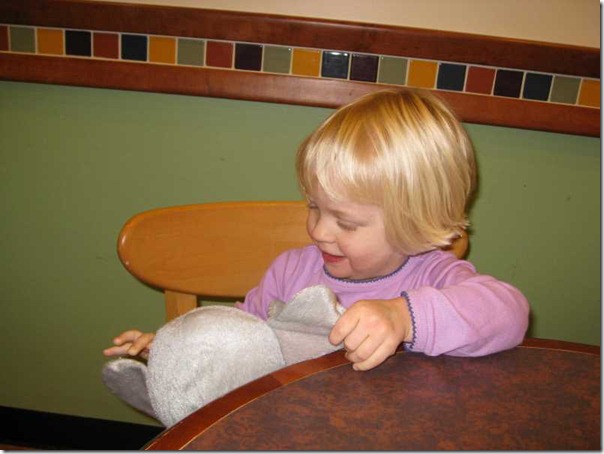 She had fun opening the rest of the packages.
She ended up with the elephant, some stickers, new sheets for her bed and a doodle.  She loved everything, especially all of the attention.  Christmas is going to be so much fun with her this year.